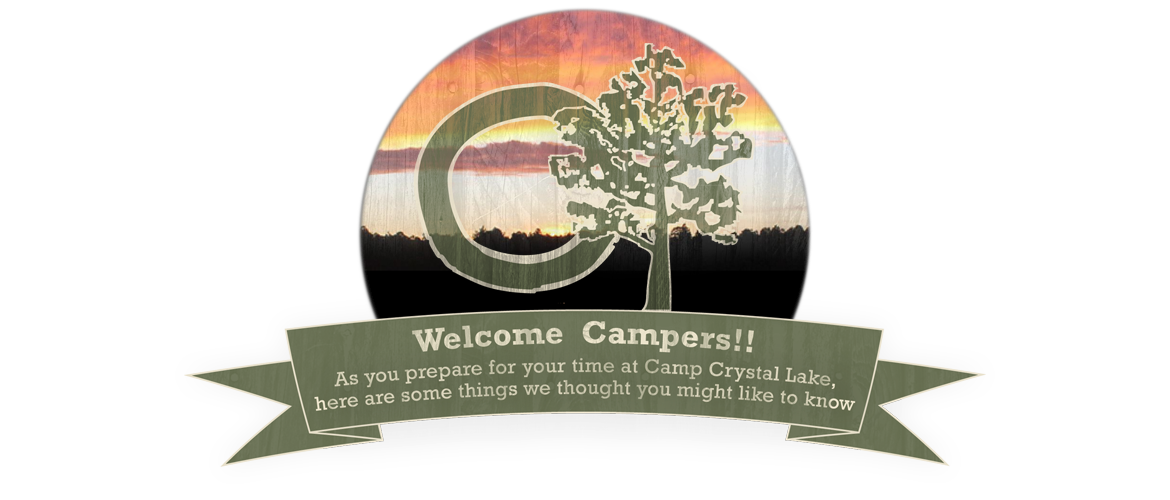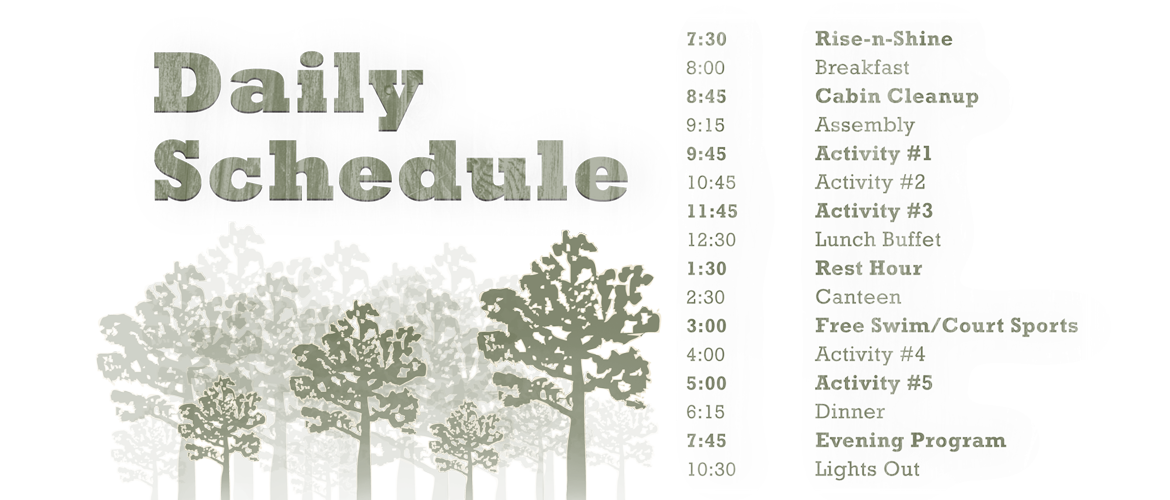 Breakfast (served family style)
Every day we have… cold cereal, juice, milk and fresh fruit
Some days we have… pancakes, waffles, french toast, sausage, omelets, bacon, biscuits and grits
Lunch (served buffet style)
Every day we have… salad bar, PB&J and fresh fruit
Some days we have… tacos, burritos, grilled cheese, chicken nuggets, hamburgers, subs and pizza
Canteen
Campers are offered one snack and one soda or Gatorade
Dinner (served family style)
Every day we have… salad bar, PB&J, fresh fruit and dessert
Some days we have… BBQ chicken, spaghetti, chicken parmesan, chicken stir fry, enchiladas and fettuccini alfredo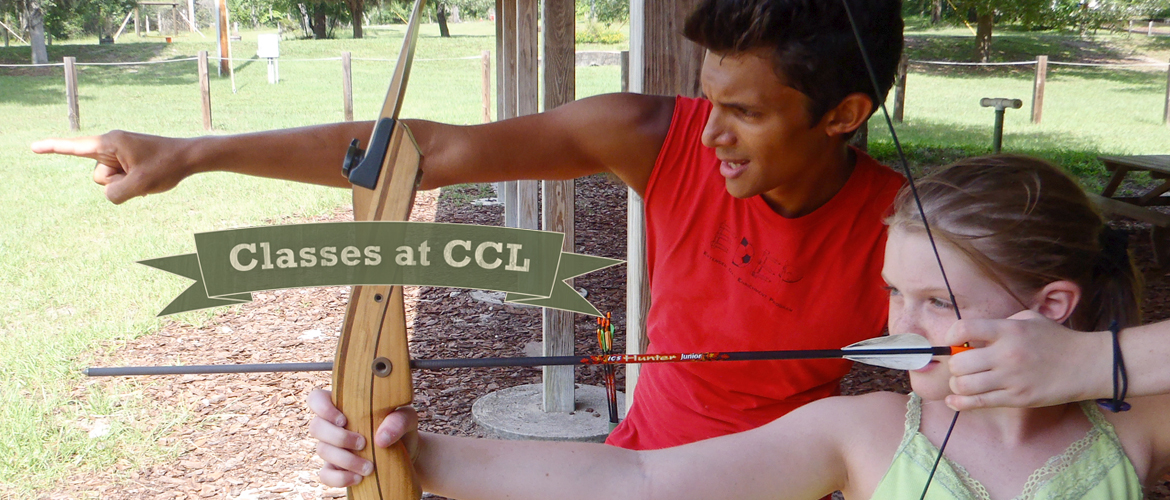 Campers will have the opportunity to sign up for five activities that they will attend Monday through Friday. CCL offers between 18 and 21 classes each session. If your camper wants to take water skiing or ropes course, you must sign up for them in advance. Campers are selected for water skiing and ropes course on a first-come, first-served basis.
Classes at CCL: Canoe & Kayak, Sailing, Skin Diving, Dance, Camp-Craft, Water Sports, Court Sports, Lacrosse, Soccer, Arts-and-Crafts, Art on Fire, Guitar, Drumming, Kindergarten, Mountain Biking, Newspaper, Archery, Fishing and Anything Goes.
Theme Weeks-
Each week at camp, CCL transforms into a different world according to that weeks theme. The activities during each week are themed and planned to match the theme of their respective week.