Camp Crystal Lake is an outdoor education facility in North Florida owned by the School Board of Alachua County that serves students year-round for field trips and summer camp programs. It is often simply referred to as "Camp Crystal" or "CCL."
History
During WWII, the property we know today as Camp Crystal Lake was part of the Keystone Army Air Force Base, used primarily as barracks. In 1947, upon the recommendation of Superintendent Howard W. Bishop, the School Board of Alachua county purchased the property from the federal government. The airfield is still used for civil aviation and maintained by the city of Keystone Heights. Camp Crystal Lake opened in 1948 and began serving students under director Janet Wells. Over time, camp has upgraded and modernized, but several of the original buildings still stand. The building that once served as the officer's club is now the camp Rec Hall, where we continue the tradition of holding a dance on Thursday nights.
Today, we see over 1,000 campers during the summer for residential and adventure camp, provide educational field trips for all 2nd and 5th graders in Alachua County's public schools, and provide a space for weekend rental groups September-April.
Director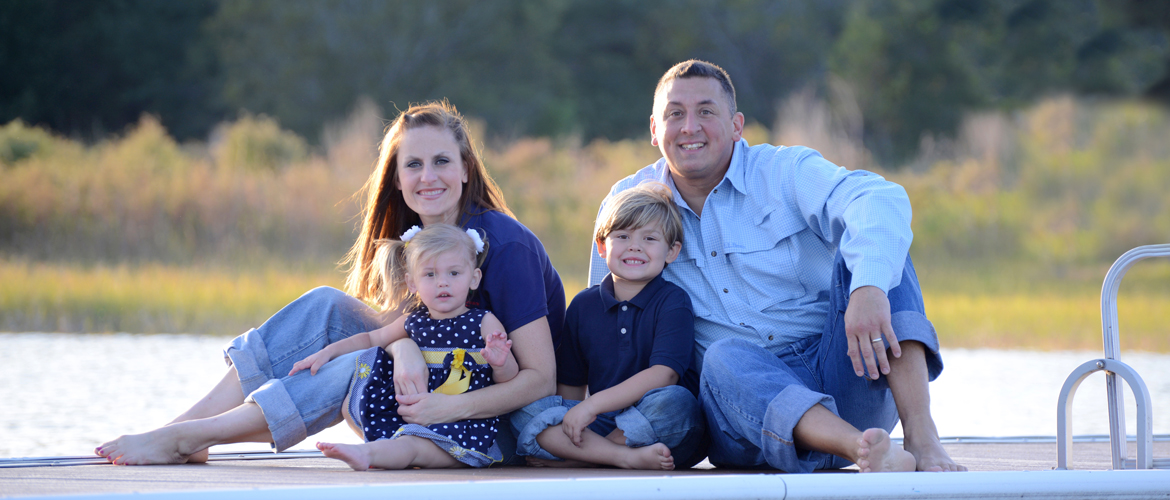 Scott Burton became the director of Camp Crystal in the Fall of 2013, pursuing his longtime dream of becoming a camp director. From the year 2000 until he became the director of CCL, Scott worked as both a teacher and administrator in the School Board of Alachua County. His love for camp began at Camp Laurel South in Casco, Maine, where he worked for 13 summers as a Camp Administrator. He has a Bachelor's Degree in Business, a Master's Degree in Elementary Education, and is currently working toward a Master's Degree in Educational Leadership. Scott lives at camp year round with his wife, Holly, the Principal of Shell Elementary School, his son Bryce (8), his daughter Brooke (5), and his dog Griffin. His office desk is lined with Ohio State Football bobbleheads, and he can often be found playing guitar on the front porch of the dining hall. Scott is a member of the American Camp Association (ACA).
Mission and Vision
We are passionate about the work we do at camp, and we make a point to regularly reflect on why we do what we do. Year-round, we bring everything back to our mission and vision to ensure that every child, adolescent, and adult benefits from their time at Camp.
Vision Statement
The vision of Camp Crystal Lake is to be a place where individuals learn to be the best version of themselves.
Mission Statement
The mission of Camp Crystal Lake is to facilitate social, emotional, and intellectual growth of individuals within an outdoor community.